David Hardy is gone, but will not be forgotten
Many of you know the story of how EMPowerPlus was formulated, and that David Hardy's 20 years of knowledge gained from studying nutrition in farm animals guided the broad-spectrum micronutrient formula that became the focus of the company (Truehope) that he and Tony Stephan established together. Recently, David split off from Truehope (which is still run very capably by Tony Stephan and his colleagues, partnered with Q Sciences) to form Hardy Nutritionals, which produces its own broad-spectrum formula called Daily Essential Nutrients (DEN). So David's expertise contributed to the formation of both companies, which have served as the bedrock of this entirely new line of research called Nutritional Psychology or Psychiatry.
Sadly, I am writing today to let you know that David had a serious stroke last week. The neurosurgeons were unable to control his brain swelling, and he died in Calgary, at the Foothills Medical Centre, on Sunday November 13 at the age of 66.
David's passing is a huge loss to his family and friends, as well as to all of us who have benefited as patients, clinicians, or as health researchers from the historic work that he trail-blazed over the years with Tony and their other colleagues.
David was a gentle and wise man who managed the enormous weight of challenging the medical establishment with an equanimity and strength that was a remarkable model to all of us. His humble way of pushing forward against great odds was, at times, truly astonishing. We all will miss him for his kindness, spiritual strength and extraordinary insights. As his obituary says, David "strove tirelessly, passionately, and internationally to promote both the research and the clinical use of nutrient supplementation."
I personally will never forget the afternoon in September 1996 when David, Tony, and Autumn (Tony's daughter) came to my home to talk about their experiences and observations, and to see if I could study what they knew to be true — that extra micronutrients can bring some people back to complete mental wellness. The honesty and integrity of all 3 of them were clear, and the visit ultimately resulted in my changing career directions — something I have never regretted, because what topic is more important in psychology or psychiatry than helping people make the symptoms go away?
As David was dying, I asked his son Jared how the nutrition researchers in New Zealand, Canada and the United States could express their condolences to the family. He confidently replied that the best thing we could do was to carry out more research. 
And so in that spirit, I am conveying this message to you both to inform you of David's death, and also to suggest that if you do wish to honour him in some way, one way you can do so is to contribute to the American and Canadian charitable funds I established in 2015. (And of course many of you have already contributed to them, which is sincerely appreciated.) An update on the funds and details about how to donate can be found below.
I thank Jared Hardy and the rest of David's family for encouraging these donations to honour and extend the influence of David's life and work. Jared also assured us that the family's highest goal is "to carry on the marvelous work he undertook in a way that would make our father proud."
Best wishes,
Bonnie J. Kaplan, PhD,
Professor Emeritus,
Cumming School of Medicine,
University of Calgary
The Child Development Centre
3820 – 24 Avenue NW  Third Floor
Calgary, AB T3B 2X9
---
Update on the funds: The generosity of people has astonished me. The fund in the United States has raised over $200,000. As of today, $100,000 has been awarded to do epigenetic analyses on blood samples collected from children with ADHD both prior to treatment with micronutrients and then post-treatment (research being carried out in New Zealand by Drs. Martin Kennedy and Julia Rucklidge). We are currently examining proposals from other researchers to make the best use of the other $100,000. The Canadian fund has raised a little over $100,000, and there is a possibility of that being doubled soon. These funds are likely to go toward the support of a multi-centre trial on children with mood and anxiety problems, but it is too soon to disclose further details on that proposal.
For the future: There are many additional studies from numerous university groups that are waiting to be conducted. Given the difficulty of obtaining funding from government agencies for this new line of research, the future development of this field is extremely dependent on the generosity of private donors like you. This work will not be supported by large pharmaceutical companies that fund drug research for profit, and it should not be funded by commercial interests like Truehope, HardyNutritionals, or Q Sciences. In this way, we can ensure that research findings are not influenced by any profit motive. That is why it is especially important that this work be funded by private contributors.
If you would like to make a donation in honour of David Hardy, you can do so online. Americans can link to the Foundation for Excellence in Mental Health Care; Canadians can link to the Calgary Foundation, click on Select From All Funds, and enter Nutrition into the search field. Be certain to indicate that your donation is in memory of David Hardy. Also, Canadians need to indicate that you wish the Calgary Foundation to notify me (Dr. Kaplan, as the donor advisor), so that I can acknowledge your generosity.
All donations are fully tax-deductible. If you would like to discuss a major donation to target a particular problem or issue, please contact me directly.
---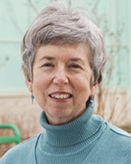 Dr. Bonnie Kaplan, PhD is the fund advisor of the Nutrition & Mental Health Research Fund and a member of the new International Society for Nutritional Psychiatry Research (ISNPR). For many years, she studied developmental disorders in children, especially ADHD and reading disabilities (dyslexia). Dr. Kaplan was part of a team from University of Calgary and University of British Columbia which helped in the search for genes that predispose children to dyslexia. Also, with her students, she investigated the characteristics of adults with ADHD. Such work led her to further investigations of the role of nutrition. Another interest has been the mood symptoms that accompany ADHD and learning difficulties, and the role of micronutrient treatment of mood, aggression and explosive rage. This progression of topics has resulted in a research program focused on the role of nutrition in brain development and in brain function, especially the use of broad spectrum micronutrient treatment for mental disorders.
Dr. Kaplan's latest published research: A randomised trial of nutrient supplements to minimise psychological stress after a natural disaster. PsychiatryResearch(2015).