Celebrating our achievements and setting new goals for binational Nutrition & Mental Health Research Funds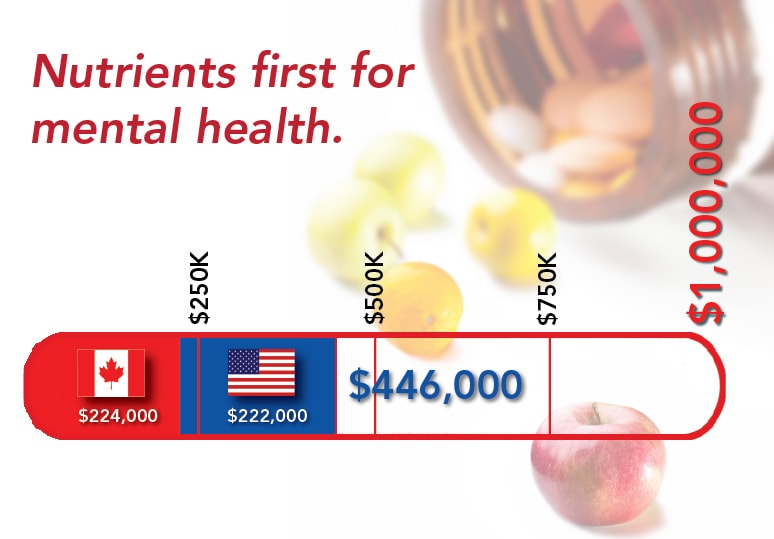 The generosity of people donating to these two charitable funds is heartwarming. Both funds were established to support research in the area of nutrition and mental health, and we are beginning to do just that.
I'm so pleased to announce the following:
Adding together the two funds as if U.S. and Canadian dollars were equivalent (which they are not), we have raised $446,000 since the funds opened.
There has been one grant awarded from that sum: $100,000 USD went to the geneticist working on Julia Rucklidge's current NZ clinical trial of children with ADHD. The money will fund epigenetic analyses in blood samples that have been waiting in the freezer for funding to appear. The researchers hypothesize that some epigenetic marks on DNA may change following successful treatment with micronutrients.
The remaining $346,000 (mostly Canadian dollars) is already committed to a multi-centre trial in Canada and the U.S.; I will share more details about that once the institutional approvals are in place for all three centres.
So…very shortly, the existing funds will be depleted, but the work has just begun!
The following are projects ready for funding now and in the very near future:
Some of the pledged donations that are scheduled to arrive in the next month will kickstart a single-centre trial in adults with bipolar disorder, but we need at least $150,000 more to fully support this trial.
In both the multi-centre trial and the bipolar trial, biological samples will be drawn from stool (for microbiome analyses), blood (epigenetic markers, nutrient levels), and saliva (cortisol). Every single one of those assays is very expensive and there is no money for them yet. I am searching for an additional $300,000 over the next couple of years to do biomarker analyses for both trials.
We also need to find about $100,000 to fund biomarker analyses for a new clinical trial about to begin in New Zealand, in women experiencing depression or anxiety during pregnancy. In this case, the biomarkers have been selected to evaluate inflammatory processes, which may improve following treatment with micronutrients.
There are also two salaries that need support. One would be a study coordinator in Julia Rucklidge's lab (approx $60,000 NZ per year), because she has many studies ongoing simultaneously on the use of micronutrients. The other is for an American scientist trying to devote her career to this topic, who needs to find 75% of her salary from research funds by November of this year.
There are several other clinical trials emerging, mostly in the U.S.: one would be in a hospital emergency room, allocating children in mental health crisis to receive either micronutrients or medication; another would be in adolescents who are displaying self-harm.  Etc, etc. Every time I speak to a group, another possible study emerges.
So THANK YOU to all who have supported these efforts** and please email me if you know of future possible donations.
**I have been able to personally thank everyone who has donated to the American fund, but the Canadian foundation that manages my fund here has a very different style of protecting the anonymity of donors. If you donated to the Canadian fund and I did not thank you, it is because I do not know that you donated!

---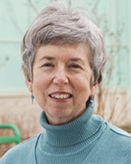 Dr. Bonnie Kaplan, PhD is the fund advisor of the Nutrition & Mental Health Research Fund and a member of the new International Society for Nutritional Psychiatry Research (ISNPR). For many years, she studied developmental disorders in children, especially ADHD and reading disabilities (dyslexia). Dr. Kaplan was part of a team from University of Calgary and University of British Columbia which helped in the search for genes that predispose children to dyslexia. Also, with her students, she investigated the characteristics of adults with ADHD. Such work led her to further investigations of the role of nutrition. Another interest has been the mood symptoms that accompany ADHD and learning difficulties, and the role of micronutrient treatment of mood, aggression and explosive rage. This progression of topics has resulted in a research program focused on the role of nutrition in brain development and in brain function, especially the use of broad spectrum micronutrient treatment for mental disorders.
Dr. Kaplan's latest published research: A randomised trial of nutrient supplements to minimise psychological stress after a natural disaster. PsychiatryResearch(2015).