Contact: Jessica Pratt                                                         FOR IMMEDIATE RELEASE
Communications Manager                                                         November 24, 2017
Jessica@MentalHealthExcellence.org
(Wilsonville, OR) – Principal investigator Lisa Dixon, MD, MPH, Professor of Psychiatry at Columbia University Medical Center and Director of the Division of Behavioral Health Services & Policy Research and the Center for Practice Innovations at the New York State Psychiatric Institute will head up a new project to test enhancing one site of the OnTrackNY program with family engagement and support services which draw on the Needs Adapted and Open Dialogue models with the goal of improving treatment and recovery outcomes.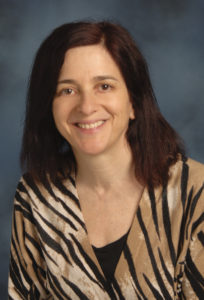 OnTrackNY was developed to treat young adults within two years of experiencing an episode of psychosis. The project is a collaboration with OnTrackNY at The Mental Health Association of Westchester and will be the latest adaptation of the Finnish Open Dialogue model to be tested in the United States. It will offer a family therapy option that brings together the person at the center of concern and members of their social network to navigate crises and assist in treatment planning.
Research shows that first episode psychosis provides a rich opportunity for personal, interpersonal and spiritual growth, yet the current standard of care in mental health is immediate diagnosis and long-term prescription of powerful psychoactive drugs whose safety and effectiveness is unpredictable. The enhanced OnTrackNY program will create a unique space with time to explore these opportunities for growth.
"A deeper understanding of the healing process in early psychosis, including rifts to family and social network relationships, is critically important, and evaluation of the integration of a social network approach holds great promise in helping us elucidate the best ways of supporting and maintaining these relationships and resolving or reducing the escalation of crises," said Dr. Nev Jones, researcher and service user advocate who will be involved in the project.
The project was awarded an "Expanding the Science and Practice of Recovery-Based Mental
Health Care & Supports" grant, funded through the Foundation for Excellence in Mental
Health Care by a person with lived experience of the mental health system. When asked about the motivation and hope for their gift, they replied, "I meet a lot of people who feel shamed and angry and traumatized by their experience with the mental health system. This was certainly my personal experience.
'We are hoping these grants will help better care gain traction, develop an evidence base, and become widely available and inspire others in the philanthropic world to join in and help change the system."
The Foundation for Excellence in Mental Health Care is a U.S.-based community foundation with funders, grantees and volunteers from across the globe. We envision a world in which all people have hope, knowledge, tools, a sense of community and access to care to recover from mental health and trauma challenges. We connect donors from around the world to independent research projects and innovative programs that lead to recovery.
Grant proposals were reviewed by the Foundation's Scientific Advisory Council and grantees were selected by its Board of Directors.
###