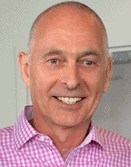 On March 14th, I celebrated six months in my new position as Director of Philanthropy at EXCELLENCE. Why did I choose to work at EXCELLENCE and not somewhere else? I believe in the mission. I believe that five years from now, because of this organization, the mental health care delivery system in the United States will be more compassionate and more effective than it is today.
From 2002 to 2014, I worked as a Licensed Professional Counselor, first in community mental health and then in private practice for ten years. Before graduate school and counseling, I was a partner in an investment management firm. Yes, that was a big career change. And now I have the skill sets from both of those professions: I am comfortable talking about money and I am intimately familiar with mental health care.
At the Foundation for Excellence in Mental Health Care, we EXPECT RECOVERY. What does that mean? We believe that a majority of mental health challenges do not need to last a lifetime.  Will these challenges be frightening, painful and disorienting? Probably. However, with the right support and the right tools, research suggests most people will get to the other side of these challenges and create full, meaningful lives. They can recover.
I work at EXCELLENCE because I believe in the possibility of recovery. Difficult challenges are inevitable during the course of a human life. I have witnessed recovery and I have experienced recovery. I believe that most challenges are inherently situational, including mental health challenges. With effective support and appropriate tools, I have seen many individuals recover, even when the situational challenges started in early childhood. Recovery is remarkable.
When individuals recover from mental health challenges, the social impact is also remarkable. Healthy individuals positively impact the people around them. At its core, EXCELLENCE is a social impact organization. We support the necessary research, programs and educational outreach to give individuals facing mental health challenges the opportunity to recover. As they recover, the social impact will be enormous.
Will you please join me in supporting EXCELLENCE? Together we can improve mental health care everywhere! YOUR CONTRIBUTION will help us provide funding for important social impact programming, education and research. Please join me by clicking on the button below, or calling directly: 503-887-7498.

Sincerely,


Brian Farr