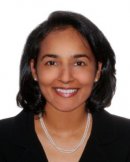 I recently had the pleasure of meeting with Dr. Seetha Subbiah, a psychologist visiting the Bay Area from Singapore.  Much to my delight, I found her to be a truly sweet, caring and humble young woman.  She shared with me the background of her country, Singapore, how she grew up in a multi ethnic/religious and spiritual community.
For Seetha growing up, people young and old who were voice hearers were typically viewed as the "gifted ones" or mediums, people one might seek in a temple for advice and guidance.  When she came to study in the US, of course, she discovered a very different culture in how we respond to voice hearers. While working in her internships, she found herself often at odds with her colleagues and supervisors.
She shared a story of a 12 year old girl who was living in foster care in Illinois.  The young girl was presented to her as "hopeless, a lifer, and one not to waste your time with".  She was merely to check in with her weekly but not to expect any changes.  This 12 year old girl was on 8 different psychiatric medications.
Seetha questioned if maybe the medications were contributing to her lack of emotional affect, poor grades and lack of social skills with her peers and her inability to respond verbally.  While Seetha took an interest in this child and all the while thinking to herself, "she's only a child, we can't give up on her"…she had to challenge her superiors and insist on wanting to spend a full hour with her weekly.  Finally she convinced the psychiatrist on the team to lower some of the medications, in 2 months the child was beginning to respond a bit, an occasional word and eye contact.
She worked with this girl for 2 years and finally was able to get her off all medications and learn what had happened to her, a story of sexual abuse and trauma and constant voices which she needed to listen to. Seetha was typically the clinician in her work settings that was given the "difficult" cases.  Through her years of working with children who hear voices she wrote out an illustrated practical therapeutic storybook for children who hear voices and see things that are not there.
This book  is being utilized by 2,000 providers, school teachers, family members and pediatricians throughout Singapore.  Many of her school mates, professors and colleagues in the US have also been using her book to work with children.
Seetha had been feeling all alone in her work.  She had searched on line in 2003 for papers on children who hear voices, she was unable to find anything.  She had been unaware of the international network of voice hearers,  She just returned from the Paris Conference for voice hearers and said, "wow, I'm not alone"!  She is now beginning to meet people and start to network with this vast community.  I can only imagine that her story book will be a comfort for children, their parents and clinicians who are working with children who are hearing voices.
I highly recommend this book to help more children who may be suffering in silence or alone. It's a delightfully illustrated book… hopefully more people will begin to see the story with each child and listen with openness and curiosity.
Title: Did You Hear That? Help for Children Who Hear Voices   – comprises stories of five children who struggle with voices, come to terms with them, and with assistance, find different ways of managing and coping with the phenomenon.
The book caters to psychologists, psychiatrists and mental-health practitioners treating children with this condition.
Dr. Seetha Subbiah earned her BA in Psychology from the University of California, at Berkeley, and MA and PsyD from the Illinois School of Professional Psychology, Chicago Campus. After completing her Pre-doctoral Internship training at Primary Children's Hospital, Salt Lake City, Utah, she did her Post-doctoral work at EMQ Families First, Campbell, California.
With expertise in severe and chronic childhood psychological conditions, she has provided 22 years of clinical and program development services to children, families and service providers in Singapore, the United States of America, Malaysia, India, Nigeria, and Sri Lanka.
More information about the book:
Link to the first chapter: www.worldscientific.com/worldscibooks/10.1142/10143
On Amazon: www.amazon.com/Did-You-Hear-That-Children/dp/9813144149
---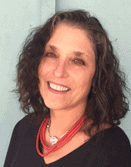 Yana Jacobs, LMFT is Senior Program Officer at the Foundation for Excellence in Mental Health Care, utilizing her thirty years of experience first at Soteria House and then in clinical services and administration of the Santa Cruz County mental health system as its Chief of Adult Mental Health Services. She brings these experiences and skills to bear in helping our donor-advised funds and grantees transform their vision for better mental health into reality. She can be contacted at yana@mentalhealthexcellence.org.