Dean and Al
Early this year, we directed the Dorothea Dix Think Tank Fund to give a small grant ($2800) to the Oregon State Hospital Museum's Dorothea Dix Learning Center in memory of Al Bendich and Dean Brooks. The grant's focus was for development of curriculum for educators to use when bringing students to the museum.
The Dorothea Dix Think Tank Fund was established by my dad, Dr. Dean Brooks, in 2012. He assembled the think tank and charged the august group of well-connected and largely retired professionals to work to reverse public policy established in the 1970's which has resulted in countless people with mental health challenges ending up in jails and prisons instead of getting the mental health care they need. The Think Tank's final focus was to concentrate support for activities leading to cultural change.
Dad met Al Bendich in the course of the production of "One Flew Over the Cuckoo's Nest", where Al was co-owner of Fantasy Films, which produced Cuckoo.  They became fast friends and would spend the next half century conferring on the intersection of mental health policy and the justice system. Al was a founding member the Think Tank.
Since Dean's passing, the fund is advised by my sisters , India Civey and Ulista Brooks, and me, to carry on the work and honor the legacy that we are so blessed to have been given by both Dean and Al.
Bearing witness, giving voice
The Oregon State Hospital Museum has been a labor of love that is now bearing beautiful fruit. Our aim was to help visitors explore history in a way that brings understanding to the issues of our society today.
Since it opened in 2012, the museum has hosted over 13,5oo visitors, including field trips from 42 schools.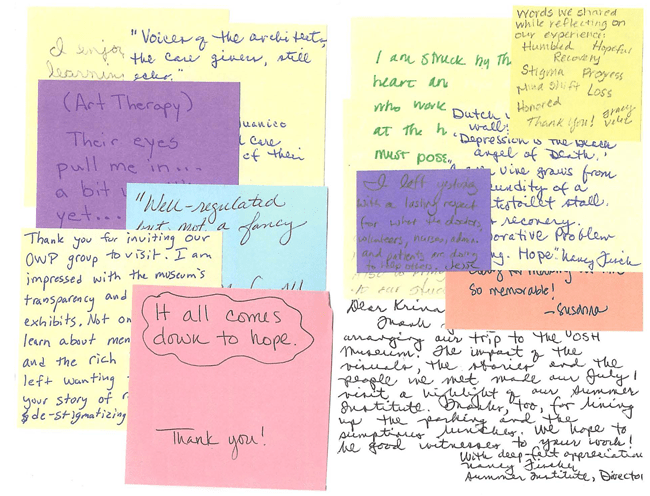 Through the stories of patients past and present, we hope to create a culture that knows how to talk about mental health and addictions and is open to the sharing of our personal experiences with one another, in order to foster compassion for ourselves and those around us.
Learning Center attracts students of all ages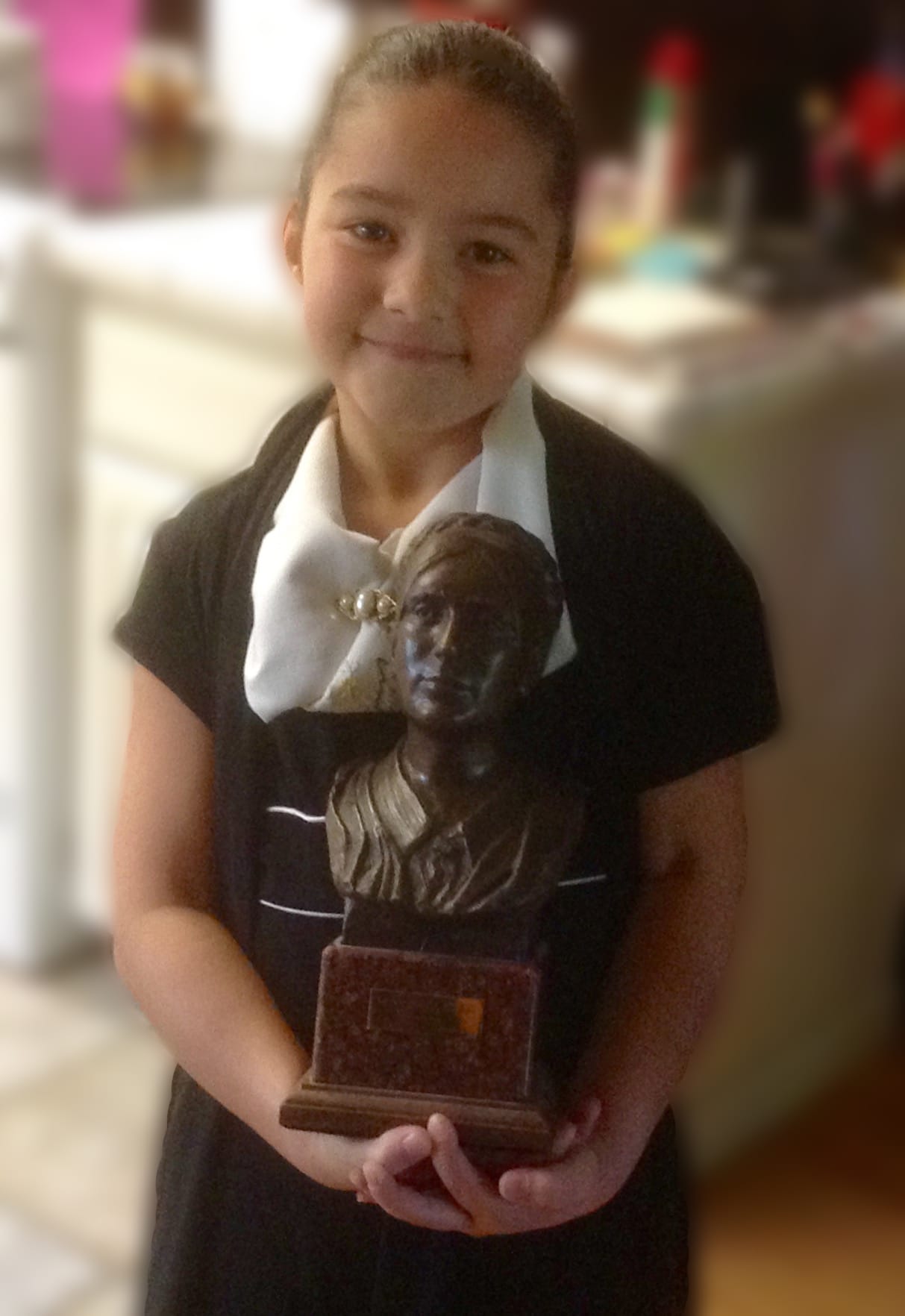 We had the good fortune of connecting with Heather Woodward, a 6th grade teacher from Salem Academy.  She helped develop some base materials for the grant this summer on the Learning Center project.  This Fall we move forward with full curriculum for the Museum.  The Cuckoo's Nest exhibit will provide several directions for educators to take with their students.
Heather's 8 year old daughter, Elizabeth (Lizzy) is one of the museum's young learners. She spent a number of hours at the museum with her mom and me.  She was taken by the bronze bust of Dorothea and her heroic story. When it came time for Lizzy to choose an historical figure to impersonate for Living History Day, she picked Dorothea with no prompting from her mother.
It's not just school children who benefit from what the Learning Center has to share. Thanks to Krina Lemon, executive director of the Salem-Keizer Educational Foundation, Co-Chair of the Education Committee, and a founding supporter of the museum, Lewis and Clark College chose the museum as site for this year's Oregon Writer's Project. The project brought a group of 22 teachers together to "experience, write, share", to help them become better writers and pass those skills along to their students.
The writers met with hospital staff Superintendent Greg Roberts and Medical Director Brian Little, DO and with Cody, a current patient and spokesperson for mental health recovery. His lesson for the teachers: the first step to recovery is replacing shame and self-stigma with self-compassion.
Krina says "it is my great honor to partner with the Museum, and now with the Foundation for Excellence in Mental Health Care.  Together we will help create opportunities for conversation and learning statewide."
I encourage everyone to come and experience what the museum has to share. Contact me if you're interested in the educational opportunities at the Learning Center and help us keep the learning going with a donation to the Dorothea Dix Think Tank Fund!
---
Dennie Brooks is an advisor to the Dorothea Dix Think Tank Fund at the Foundation for Excellence in Mental Health Care and a member of the Oregon State Hospital Museum of Mental Health Board of Directors.