Dear Friends and Colleagues,
The Board of Directors is announcing that Dr. Gina Nikkel will be stepping down as the President & CEO of the Foundation for Excellence in Mental Health Care to take a new position.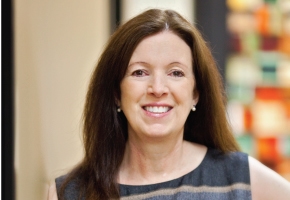 Gina was our founding director, and her audacious plan to promote reform in mental health care shepherded us from a start-up to a leader in funding independent research, education, and programs that support recovery-oriented practices. By connecting private philanthropy with top researchers and programs to support the Foundation's unique vision, she knew we could encourage excellence and envision new benchmarks for care and approaches to research that are now becoming mainstream.
During  Gina's tenure as President & CEO, the FEMHC stakeholders, staff, and board have created a passionate community for change around the need for informed consent and high-quality, safer options for care. Foundation donors have funded game-changing research that has spurred positive change internationally, such as research on the long-term outcomes of antipsychotic medication use, and investigation of the Open Dialogue approach. Due in large part to FEMHC efforts over the past nine  years, awareness and availability of Hearing Voices support groups is spreading across the United States and along the Pacific Rim, and cutting-edge research on the impact of micronutrients for mental health is underway at multiple universities. Competitive grants and other donor-advised funds have launched leadership and advocacy programs by and for people with lived experience as well as online public and professional education resources, affordable psychotherapy, healing communities and innovative programs that empower young people to thrive.
"I look forward to continuing to serve the Foundation as a donor and a volunteer," Gina said. "I can't wait to see what the Foundation does next."
We are grateful to Gina for her steadfast leadership, which leaves the Foundation in a position to continue its vital mission. The Board wishes her the best of luck in her future endeavors.  We look forward to building on her work with her successor.
Gina's last day will be March 1, at which point a successor or interim Executive Director will be named. Until then, the Board will continue to oversee the process of permanently filling the position. The Board will also continue to play an active role in both the strategic direction of the Foundation and its day-to-day operations, and we are confident that Gina and the staff will make this a smooth transition for our partners and supporters.
If you have any questions about the transition or the organization, do not hesitate to reach out to Board Chair Sandy Steingard (SandyS@howardcenter.org) or Communications Manager Jessica Pratt (jessica@mentalhealthexcellence.org).