In a time where social distancing is being strongly encouraged in the U.S. and other countries, Hearing Voices Network-USA trainers Caroline Mazel-Carlton and Cindy Marty Hadge from the Western Massachusetts Recovery Learning Community (WMRLC) are helping to coordinate national efforts to ensure that voice hearers and their loved ones have uninterrupted access to life-giving mutual support and connection.
"Having the Foundation's support has allowed us to expand our online offerings," Mazel-Carlton told EXCELLENCE. Mazel-Carlton and Hadge helped to support the formation of some of the first online Hearing Voices groups in America, including a new Family and Friends online support group that began last year. Now, the Hearing Voices Network in the USA is quickly ramping up online offerings in response to COVID-19, thanks to the efforts of Hadge, Mazel-Carlton, and others.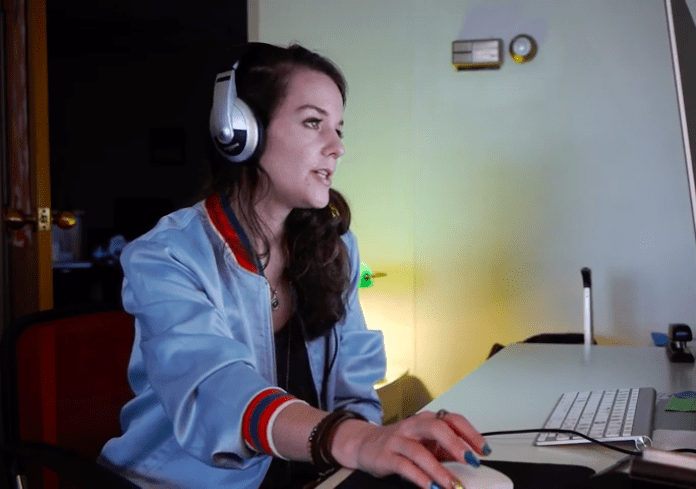 "What has really grown is the online supports," Mazel-Carlton told EXCELLENCE. "As a result of this grant, there are now multiple online groups. I sit with people and teach them the ins and outs of Zoom and creating a listserv."
Mazel-Carlton added, "Since the coronavirus, people have been reaching out and asking, 'Hey, can you support me with making this shift? What are the things we need to consider when holding an online group?'
And so there are now multiple online groups meeting throughout the country that we've been able to support."
Even prior to the current crisis, online groups have been incredibly valuable for voice hearers residing in areas of the country in which there are no in person groups available. A support group participant in Richmond, Virginia said: "Attending an online HVN group has been transformative for me. I found a welcoming community where I felt safe to discuss my thoughts and experiences. The group values of freedom, respect, non-judgement and curiosity opened up a whole new world for me. I have learned so much from the group members that has enriched my life. Since an in-person HVN group was not available in my community, the online option was critically important for me."
According to another participant from Vancouver, WA: "I attempted to suppress my experience for well over a decade after unusual behaviors led me to the so-called experts, who taught me my experience was an illness. On discovery of HVN, I was immediately submerged in a whole new way to effectively navigate these experiences, and validation for experiences I had suppressed most of my life. It was only when I began to seek understanding the voices in the company of other voice hearers at HVN online groups that I really began to understand how to live with them in relationship rather than continuing to struggle as I had previously. HVN online and in person groups offer an inclusive, nonjudgmental peer community that really understands these experiences for validation, healing, and to create new ways of thinking about these experiences. Thankful for HVN!"
To learn more about Hearing Voices on-line groups available in other regions of the US, please e-mail info@hearingvoicesusa.org.