'Micronutrients for ADHD Youth' Study Now Enrolling Participants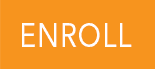 Attention Deficit Hyperactivity Disorder (ADHD) is the presence of the behaviors of hyperactivity, impulsivity, and poor attention. The root causes and best solutions for these troubling behaviors will vary from child to child.
Parents concerned about the safety and effectiveness of popular drug treatments can try some promising alternatives with a significantly lower risk of unwanted side effects. Many have found psychotherapy and parent training highly effective in resolving troubling behavior and improving their child's social skills and relationships with peers.
For some, micronutrient supplements have been life-changing:
The Micronutrients for ADHD Youth study is now accepting new participants, with sites at Oregon Health & Science University, The Ohio State University in Columbus, and University of Lethbridge in Alberta, Canada. Eligible children are age 6-12 and have not been on ADHD medications for two weeks before their participation begins.
Contact lead researcher, Jeanette Johnstone, PhD, at  503-494-3700 or healthykids@ohsu.edu if you are within driving distance of Portland, Oregon.
If you are near Columbus, OH, contact E. Arnold, MD at OSUMC-maddystudy@osu.edu
If you are near Lethbridge, Alberta, contact B. Leung, PhD at healthykids@uleth.edu