New Multi-Nutrient Research
I want to tell you about two interesting new publications on the use of multi-nutrient treatment for mental health challenges. The topic that unites these two studies is TRAUMA.

12-month case study on Traumatic Brain Injury (TBI). We all know that there is a fine (or even non-existent!) line between mental health and brain health, even though much research seems to treat them as two separate phenomena. And we have lots of anecdotal reports of people who take nutritional supplements to improve their brain health when they are struggling with brain health problems such as Parkinson's or brain injury, but no good studies yet. So I am very pleased to tell you about a 12-month case study just published of a man who had had a serious brain injury eight years earlier. It is interesting that the residual post-injury symptoms for which he was seeking help were similar to symptoms that respond so well to micronutrient treatment in more classically-defined mental health disorders: irritability, and mood dysregulation.
A case study such as this one is exciting because it will hopefully stimulate brain injury scientists to explore the topic with higher level group research and clinical trials. If you read the report, you will see the patient himself requested the data be collected while he tried out a micronutrient formula, so that his experience might stimulate further research and help the thousands of others suffering post-TBI symptoms. Although it is 'only' a case study, I encourage you to distribute this widely if you know scientists who study concussion and other forms of brain injury. Perhaps it will lead to further studies on this important topic.
2. A multiple-baseline-design study of children suffering from post-earthquake anxiety disorders. The New Zealand   researchers who have been studying post-earthquake mental health problems and nutrition (in this case, Ellen Sole, Julia Rucklidge, and Neville Blampied) have now shown how powerful broad-spectrum micronutrients can be in reducing anxiety. Ten of the 11 children who completed the study displayed clinically significant improvements with large effect sizes. This study is in press (accepted, but not yet published) so I cannot provide a link, but I thought you might like to know about it.
Here is the current list of publications on multinutrient treatment for mental health problems.
Charitable Fund Receives Second $100,000 Donation
Thanks to the commitment of another anonymous donor, the Nutrition and Mental Health Research Fund at the Foundation for Excellence in Mental Health Care now has an additional $100,000 to further our knowledge of how nutrition influences mental health and also to support and cultivate young scientists working on this important topic.
The Nutrition and Mental Health Research Fund was established in 2015 to support research and education on the ability of broad-spectrum nutrient treatments to reverse and prevent the onset of psychiatric symptoms, an area that has not yet been considered a priority by public funding agencies. A sister fund in Canada at the Calgary Foundation provides a way for Canadian citizens to make tax-deductible donations to the effort.
I am so grateful for the generosity of individuals who appreciate the importance of nutrition for mental health. This wonderful donation, as well as the previous one for $100,000, and also the many smaller ones that have been arriving, will assist scientists in accumulating further evidence in this domain. What this work is leading to is nothing less than a complete transformation in our understanding of the etiology and optimal treatment of mental disorders.
The first grant has already been awarded, and it will cover the costs of epigenetic analyses of serum samples that have been stored from children who were participating in a clinical trial of a broad-spectrum micronutrient formula. A second grant under consideration will fund a multi-centre clinical trial of a similar formula. Both of these first two grants are supporting studies in children and adolescents; future work involving adults with mental health challenges will also be funded.
International Society will meet in Bethesda next July

The third meeting of the fairly new International Society for Nutritional Psychiatric Research (ISNPR) will be held next summer in North America. The site will be Bethesda, Maryland. For further information, go to ISNPR.org.
---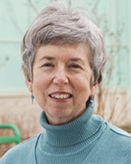 Dr. Bonnie Kaplan, PhD is the fund advisor of the Nutrition & Mental Health Research Fund and a member of the new International Society for Nutritional Psychiatry Research (ISNPR). For many years, she studied developmental disorders in children, especially ADHD and reading disabilities (dyslexia). Dr. Kaplan was part of a team from University of Calgary and University of British Columbia which helped in the search for genes that predispose children to dyslexia. Also, with her students, she investigated the characteristics of adults with ADHD. Such work led her to further investigations of the role of nutrition. Another interest has been the mood symptoms that accompany ADHD and learning difficulties, and the role of micronutrient treatment of mood, aggression and explosive rage. This progression of topics has resulted in a research program focused on the role of nutrition in brain development and in brain function, especially the use of broad spectrum micronutrient treatment for mental disorders.
Dr. Kaplan's latest published research: A randomised trial of nutrient supplements to minimise psychological stress after a natural disaster. PsychiatryResearch(2015).