Over the past 5 years, I've proclaimed myself an intrapreneur– never wanting to jump into the entrepreneurial ring. Payroll, taxes, insurance- I didn't want to deal with any of those headaches. I wanted to do the "fun" part of the business- like meeting with clients, developing new things, and leading a team.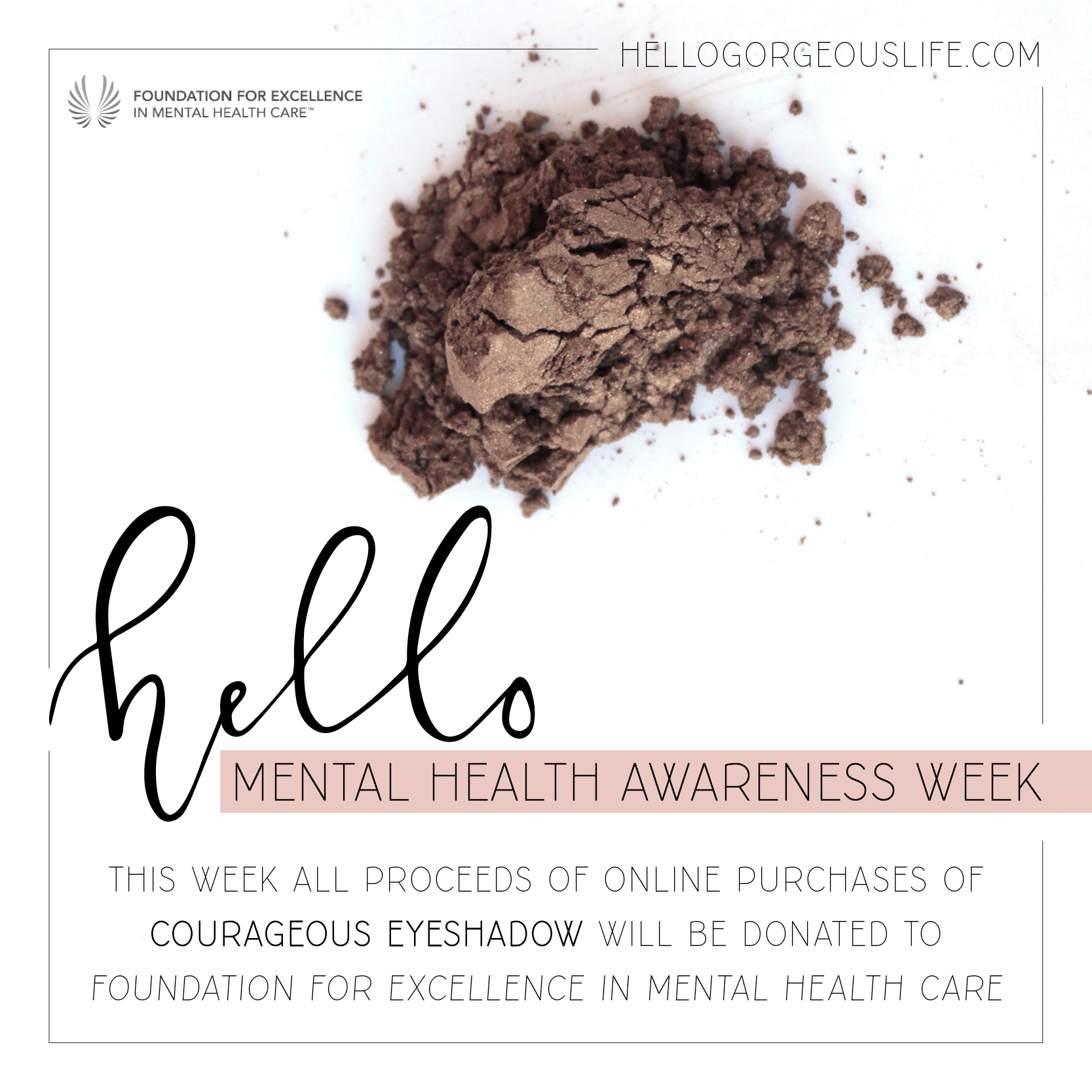 That was until one day this past winter. I was on my way to a meeting and I had that feeling- you know, the one that tells you something big is about to happen. Well, it did. The entrepreneurial bug bit.. and it bit hard. So started my journey of opening a business while still keeping my role at tena.cious and juggling the title of wife and mom of twins.
Fast forward six months and Hello Life was officially launched. Now, only if it would have happened that easily. The truth is the vision evolved a ton; first starting out as an idea to open a coffee shop focused on moms with young kids (you know, somewhere they could actually enjoy a cup of coffee!) to now a natural cosmetic line. I know, it's a little nuts, but stick with me. The truth is, it doesn't matter if I'm selling a coffee or a lipstick, the passion behind it is so much bigger than the material item.
Even in this short time from idea to launch, there have been struggles, tears, and more 'a-ha' moments than I can remember. But everything happens for a reason.. even if we can't see it at the time.
Starting out, we thought we had the perfect name for our line. In fact, it was so perfect, someone had already trademarked it- even though they hadn't used it for the same type of product. Ouch! So my biz partner and I went back to the drawing board to figure out the perfect name to fit our mission and values.
In the midst of all the brainstorming, I found myself watching Shark Tank with my husband one night and all of a sudden something came over me. I needed to have a piece of philanthropy added in to this whole thing.
In the years leading up to this crazy journey, there have been several people affected in our family by mental health issues. Sadly, a few of our loved ones are no longer with us because of it. However, no one really talks about it. I know I'm not the first one to announce that there is a stigma around these issues, but I can't lie and say I am not guilty of avoiding the topic, too. But now, this seemed like the perfect opportunity to become an advocate and spread awareness.
When we finally decided on the name, Hello Life, it seemed to fit pretty well, but something was still off for me. Shortly after, I was at an intimate conference in L.A. and surrounded by 30 other women, I started sharing part of my story and the reason behind me wanting to make an impact. It was terrifying. Tears were shed and I felt like everyone was staring at me.
Then, the craziest thing happened. People started coming up to me and sharing their stories about loved ones lost, family members dealing with depression, cousins with bi-polar, and more. My eyes were opened.
As soon as people felt like they had permission to share their stories, there was nothing stopping them. It was truly touching and is a reminder that everyone is affected by a mental health issue- no matter if it is themselves, a family member, a friend, or a co-worker. Yet there is still a stigma that makes us feel like we are alone.
It's time for a change. 
I was fortunate enough to come across the Foundation for Excellence in Mental Healthcare and have an in-depth conversation with a team member. There are many organizations out there, but I knew from the moment we started talking this was the right fit. And sometimes, when you know, you just know. 
So started our partnership. Hello Life will be donating $1 of every product sold to the organization in hopes to spread awareness, develop research, and help those struggling to embrace and say hello to life.
Together, we can make a difference.
---
Angie, born and raised in Minnesota, started her career at tena.cious and soon developed into an intrapreneur.
Through the years, she has discovered she is passionate about making an impact on those around her.
Eventually every intrapreneur makes the leap into entrepreneurship; Angie is currently diving in whole-heartedly with the launch of Hello Life- an all-natural beauty company. As with all projects Angie touches, this brand will make a difference in the lives of others. A portion of Hello Life's profits will go towards mental illness awareness and research. Since work often blends with life when you're an intrapreneur, you'll see Angie carrying her twins on each hip while making big business decisions.