I am in love.  I'm in love with this way of working.  And I won't stop.  Open Dialogue Washington began in 2018 upon my graduation/commencement from Jaakko Seikkula's dialogic approaches to couple and family therapy trainer/supervisor training, in collaboration with Dialogic Partners and the University of Jyväskylä.
In 2016, I embarked to partake in the best training course I had ever experienced as a family therapist.  The embodiment I experienced working with my Open Dialogue colleagues felt like the missing key in psychiatry and psychotherapy.  Something intangible, yet what I knew all along.  Something ineffable, yet also a shared language.  Something deeply and autonomically human, yet unrepeatable and fleeting.   It led me onto a moment-by-moment path where everything I learned in my 27-year long career about systemic family therapy and emergency psychiatric protocols ebbed, and the present moment of love flowed, neither the ebbing knowledge nor the cresting wisdom having any lesser value than the other.  The complete work we do in mental health care is this ocean of love.
We are in constant change when we are in crisis.   Timelessness sets in.  Growth is happening.  We don't exactly know what we need.  That is what mental health work is, sitting with this human happening.  In the in-between space something happens, and we don't know what will.  This is the paradox.  We are navigating the ebb and flow of incoming knowledge we have from research and the ebb and flow in each patient and family's difficulties (the meanings they make of them.)
"It cannot be taught, but it needs a teacher."
After getting trained to facilitate and supervise Open Dialogue, I found that this is the crux of the work, holding more than one truth.  As human beings, as a society, as mental health practitioners, we must be able to ask what is helpful, and we must be willing to co-provide this "help" creatively, without barriers, between the digitized rows and columns of tick-boxes and presumptive diagnostic menus.  Remember the analog world of dials and infinite decimals?  Agency lies within ourselves to expand the possibilities, to be willing to open to solutions that have not yet been tried.
Michael Pohl wrote about dialogical leadership and culture in which he referenced Karl-Martin Dietz and Thomas Kracht of the Hardenberg Institute for Cultural Studies in Heidelberg, Germany.  Michael remembered a discussion on whether dialogism can be taught or experienced.  It was argued that the dialogic attitude cannot be learned, and that any thought of teaching it is unnecessary.  Michael disagreed.  He writes, "It cannot be taught, but it needs a teacher."— Medium.com, March 2018.
In Helsinki and Tornio while learning the Open Dialogue approach, I had many teachers: Jorma Ahonen, Pekka Borchers, Birgitta Alakare, Aino Maija Rautkallio, Kari Valtanen, Tom Erik Arnkil, Jaakko Seikkula, Tapio Salo, Tanja Pihlaja, Eija-Liisa Rautiainen, Pekka Holm.  How did they do it?  To quote Birgitta Alakare when she was asked about the beginnings of the development of Open Dialogue in the 1980's, "It was not only me, it was all of us, everyone."
When we include all the stakeholders, all the voices, polyphonically, something extraordinary is given space to emerge.  This is challenging to enact when there are systems of health care based on bed occupancy, lengths of stay, productivity, staff ratios, definitions of "emergency" or "inpatient" levels of care.
Well, Open Dialogue Washington is bringing to the fore the question, "What is our role as helpers??"  To quote Mia Kurtti, Open Dialogue trainer of Tornio, Finland, "What are we really doing here?"
Caring for our mental health, however defined (crises, hard times, depression, psychosis), is a human need that varies from moment to moment. I learn from every client and family I sit with. In Open Dialogue, multiple perspectives are allowed, in fact invited. Unusual experiences are uncategorized mystery, and understanding between client and family/social network is continuously underway.  The course of schizophrenia was reversed in Western Lapland, and their inhabitants trust their mental health system.  Hmmm… if we want to save State and Federal dollars and our own livelihoods, perhaps we should allow ourselves to practice psychotherapy and psychiatry with more questions than answers. Perhaps the ones in crisis will teach us what we didn't know. Love is somewhere, here, in the air.
Developments ~ Open Dialogue Washington ~ Collaborators (in bold)
Proposal in to Washington State Representatives on funding for training Open Dialogue practitioners (February 2019), thanks to Christine and Po Karczewski
Tacoma Mental Health Salon meetings continue (2017-present), thanks to The Healing Field, Kristen Allot, Julia Beach
Vancouver School Board presentation to school counselors on Open Dialogue, and Slow Psychiatry to general Vancouver, British Colombia, Canada audience (November 2018, January 2019), thanks to Glen Manery, Steve and Diana Epperson, Unitarian Universalist Church of Vancouver, and Fletcher Taylor, MD
Rethinking Psychiatry, Portland, Oregon hosted Introduction to Open Dialogue (November 2018), thanks to Grace Silvia and John Herald
Upcoming collaboration with Wellfound Behavioral Health Hospital CEO Maureen Womack (coming February 2019)
Pierce County NAMI Presentation (May 2018, September 2018), thanks to Fletcher Taylor, MD
Introduction to Open Dialogue presentation to Pierce County Psychiatric Nurse Practitioners (PCPNP) (October 2018), thanks to Fletcher Taylor, MD, Christine and Po Karczewski
Open Dialogue write-up in new manual for patient information (coming 2019), thanks to Sarah Smith and Mindfreedom
Podcast and Video Presentation of Open Dialogue Washington's inaugural interview and Rethinking Psychiatry presentation (December 2018), thanks to Jamie Blue of Three Voices Podcast and Sean Brasington
Proposal in to speak to fellows at Family Systems Therapists Northwest (FSTNW) (coming 2019)
Women's Dialogical Forum, Zoom call (February 2019), thanks to Lisa Monaghan and Louisa Putnam
Open Dialogue joins a Navigate early psychosis team online meeting, and reached out to University of Washington Navigate developers for continued collaboration (December 2018-present), thanks to Tamara Grace Sale, Rachel Loewy, and Kate Hardy
Open Dialogue in the Western United States Sunday Zoom Meetings continue (2018-present), thanks to Anna Ballas, Kermit Cole, Bruce Flagg, Louisa Putnam
Hearing Voices Network facilitators attend network meetings as peer professionals/trainees (2017-present), thanks to John Herald and Deb Anderson
Proposal in to collaborate internationally (2018) thanks to Rafaella Pocobello and Gina Nikkel
American Family Therapy Academy (AFTA) invites Open Dialogue presentation at annual conference in Oakland (coming June 2019)
Open Dialogue presentation proposal in to Washington Behavioral Health Conference (coming June 2019), thanks to Po Karczewski
Peerpocalypse invites Open Dialogue (coming May 20-23, 2019), thanks to Mental Health America of Oregon and Jamie Brasington Blue
Monthly Open Dialogue Development International Zoom Call with Invited Guests Moderated by Open Dialogue Washington and Kermit Cole (coming 2019), thanks to Kermit Cole, Foundation for Excellence in Mental Health Care, and Mad in America
Externship at University of Calgary, Canada opportunity (coming August 2019), thanks to Tom Strong, Kari Valtanten, and Karl Tomm
Mad in America podcast (coming Febraury 2019), thanks to Kermit Cole
Novo University and Veterans of Foreign Wars in Florida collaboration (December 2018 to present), thanks to Bobby White
Foundation Open Dialogue Training begins in Tacoma, Washington (coming April 10-14, 2019 through early 2020), still accepting applications thanks to Nick Putman and opendialogueuk.
Dedicated to my Dad, James Ingraham Clark, AIA.  He would have been 101 today.
Pilot, professor, change-maker, Mid-Westerner, Finn-lover, Marine, One Flew Over the Cuckoo's Nest and Jack Nicholson fan. 
Thanks Dad, for encouraging me to fight for the love of goodness and mankind.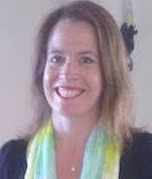 By Alita Kathryn Taylor, MA, LMFT, Open Dialogue Trainer, Supervisor, Consultant
 alitakathryn@gmail.com
FB: Open Dialogue Washington
Twitter@AlitaTa40477959