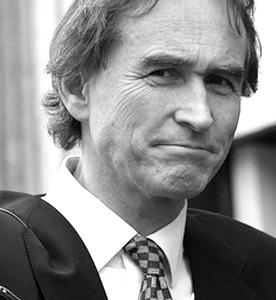 I am delighted to report to you that a decade-long effort to restore scientific integrity through data based medicine has received a major boost.
Today, BMJ published Restoring Study 329, a reanalysis and rebuttal of the original Study 329 published in 2001 in the Journal of the American Academy of Child and Adolescent Psychiatry.
Using the same data as the original study (obtained through an arduous process), an intrepid band of researchers came to exactly the opposite conclusion, namely that, "Neither paroxetine nor high-dose imipramine demonstrated efficacy for major depression in adolescents, and there was an increase in harms with both drugs."
This is the first ever published study to have diametrically opposite takes on the same set of data. It raises many questions about:
drug safety,
the limitations of randomized controlled trials,
the need for access to individual patient level data, and
the challenge of how to reduce harms from misleading health information.
This special edition newsletter provides links to the BMJ materials and to the Study329.org website we've launched to provide you with the full story along with ideas on how you can help.
---
BMJ materials
Reanalysis of antidepressant trial finds popular drug ineffective and unsafe for adolescents
BMJ Press Release:16 September 2015
Results contradict original findings and have important implications for research and practice.
Restoring Study 329
BMJ Paper: Restoring Study 329: efficacy and harms of paroxetine and imipramine in treatment of major depression in adolescence
Liberating the data from clinical trials
BMJ Editorial: David Henry, Professor, Tiffany Fitzpatrick, Meta-Data Specialist
Liberated trial data have enduring potential to benefit patients, prevent harm, and correct misleading research.
No correction, no retraction, no apology, no comment: paroxetine trial reanalysis raises questions about institutional responsibility
BMJ Feature: Peter Doshi, Associate Editor, The BMJ
As a new data analysis adds weight to calls for retraction of a paper on paroxetine in adolescents, Peter Doshi examines the resistance to action of a professional society, its journal, and an Ivy League university.