One in ten people will hear voices at some point in their lives; a key goal of the Hearing Voices Research and Development Project is to create networks of peer-support groups, where voice hearers across America can easily access safe, non-judgmental help within their local communities.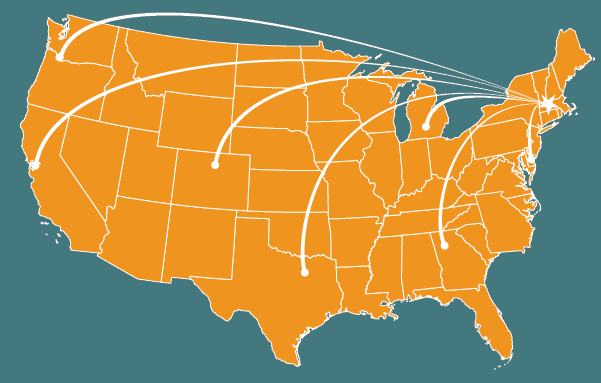 After attending an Excellence-funded training in Colorado, Terresa Ford and Katie Hoody returned to form the first Hearing Voices groups in their respective home states of Georgia and Texas. Thanks to the invaluable support of our donors, we will be able to train 50 more Hearing Voices group facilitators in Spring 2017 and Regional Network launch events will be held in Atlanta and Dallas. As part of the project's ongoing development strategy, we hope to raise the funds for ongoing collaboration with local communities in both these critical states to connect individual groups into larger networks of support, and offer further trainings to respond to the unprecedented interest already pouring in from applicants in those regions.
The Dallas training will be held on March 6-8, 2017 with a public Lunch & Learn event on March 9th. The ViaHope organization has generously offered travel scholarships to 10 participants from other parts of the state of Texas to broaden accessibility. The Atlanta training will be held the week of April 3rd and will also include a large public event attended by project administrators, Gail Hornstein and Jacqui Dillon, and Excellence President Gina Nikkel. The support of the Georgia Mental Health Consumer Network will allow CEUs to be provided to all peer specialists who complete the training, and we will be reaching out to everyone in the mental health community of greater Atlanta to join us at the public meeting.
The equally important other half of our project focuses on research. We have assembled a research team with equal collaboration by experts by experience and experts by profession, to design and undertake an innovative study to investigate Hearing Voices groups across the United States. We want to gain a better understanding of how Hearing Voices groups work and what essential elements make them effective for people who hear voices, see visions, or have other unusual or extreme experiences. This is the first research project of its kind in the US which aims to include voice hearers at every stage of the research process and to use its outcomes to effect positive change for voice hearers.
These first few years have shown how powerfully connected the training and research phases of our project are. Generous donors here in the US – and even a recent contribution from a supporter in the UK – have enabled us to train 125 facilitators in areas of the country where the need for Hearing Voices groups is greatest. Many, many other areas remain unrepresented, but we will need additional donor support or for local service organizations to fund trainings there. Caroline White, our Training Coordinator, says "people are begging for trainings in Kansas City, Chicago, Seattle, and Arizona," and there is also a lot of interest in Florida and the Carolinas. In addition, all the places we have already been keep asking us to come back to train more people in their regions, especially the Bay Area and Michigan. We are getting such a huge response to the upcoming training in Georgia that we will probably only be able to accommodate one quarter of those who apply. Southern California is also an area where there is a great deal of interest (there were so many applicants from Northern California for the training we had there earlier in the year that those from the southern part of the state simply had to be excluded from the applicant pool).  When I last checked, there were more groups in London alone than in the entire United States!
Setting up regional networks is also an urgent need, so that facilitators can get the ongoing support and technical assistance that are essential to keeping these groups going strong long-term. And to ensure that our research study has maximum impact, we need to collect and analyse sufficient data to create a robust evidence base.
To all our donors, allies and supporters, thank you for your continued commitment to this pioneering work; to others, join us!